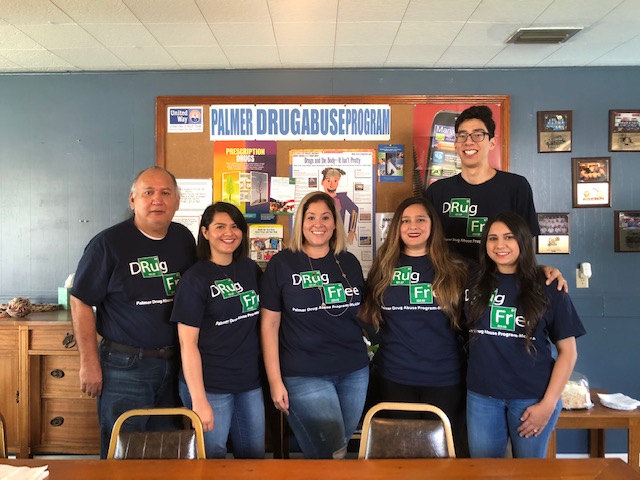 In the spring of 1971, Father Charles Wyatt-Brown, the rector of Palmer Memorial Episcopal Church in Houston, Texas began holding meetings in his church to help a group of young people with alcohol and other substance abuse problems. The meetings followed a twelve-step program similar to that of Alcoholics Anonymous. One of the early attendees of the meetings at the church was Bob, a 28 year-old alcoholic and heroin addict who had recently been released from prison. Although like many addicts, Bob was reluctant at first to fully embrace recovery, he eventually got sober and stayed sober with the help and support of his peers under the watchful eye of Father Charlie.
Father Charlie had watched Bob progress in recovery and respond favorably to the love and attention he received from his group of recovering peers. He thought that having someone like Bob talk to teenagers on the brink of making similar mistakes would surely have an impact on some if not most of them. Who better to relate to a teenager than someone who had been there?
Eventually, Father Charlie offered Bob the job of janitor at Palmer Church. He told him to talk to the teenagers who came around the church and tell them about himself. Bob began to gather a regular group who came around to visit with him. By July of 1971, Father Charlie received community support to pay Bob to be a "youth counselor." A couple of days later, with six teenagers between the ages of 13 to 16 present, Bob and Father Charlie called the first meeting of the Palmer Drug Abuse Program.
The original group of teenagers discovered that if they loved, accepted, and supported one another, they could stop using drugs and alcohol and stay that way. They also learned that through loving and helping each other, they began to feel good about themselves. They also discovered the strength and unity and power that comes from the "love of the group." These principles of love and understanding remain the foundation of PDAP 30 plus years later! And So it Grows!

In September of 1988, a group of concerned citizens in Hidalgo County formed Palmer Drug Abuse Program McAllen, Inc. celebrated 31 years of existence in 2019. Today, PDAP continues to be a premier organization in helping youth, adults and their families overcome the effects of alcohol and drug abuse. Since opening its doors in 1988, McAllen PDAP has helped over 20,000 individuals.